Boom Cinematic Metal 1 Construction Kit
MASSIVE, METALLIC, MIND-BLOWING IMPACTS FOR THE SILVER SCREEN
Get ready to pound the theatres with this edgy, hard hitting collection of brazen SFX. Let your audience know you mean business with the enormous sound to back it up.
WATCH THE VIDEO
WHAT'S INSIDE
INCLUDED SOUNDS - KEYWORDS
IMPACTS, BARBELLS, METAL, HITS, HAMMERS, CRUNCHES, CLEARS, IRON, BARS, SMASHES, CRASHES, BRASSES, PENDULUM, CLOCKS, STICKS, CARS, DOORS, CHAINS, COFFERS, CONTAINERS, DISTORTED, RATTLES, HATCHES, METALBOXES, BICYCLES, SWORDS, SQUEAK, ROBOTS, SWEETENERS
CINEMATIC METAL CONSTRUCTION KIT
BUILD YOUR OWN CINEMATIC IMPACTS!
The Construction Kit brings all the original recordings to your drive, giving you a huge selection of royalty free source material. Be creative and innovative in designing completely unique metal hits the world has not heard yet. Check out our tutorials section to learn more about the Construction Kit and how to use it.
SAVE TIME AND QUALITY WITH VARIATIONS
To provide you with the fastest and easiest workflow possible, all sounds on this disc are already pitched in 3 different variations. You might think: "but why are they pre-pitching sounds if I can do in my favorite audio editor as a batch on my own?" The answer to that is: "It is a quality issue and handling issue" – you get the pre-pitched versions in 96kHz from our original 192kHz files and you have an even faster access to exactly the kind of sound you are looking for. Check out the tutorials to see how quick you will work.
TWICE THE CONTENT
Important: All files on the construction kit are provided in mono. Why? If you really want to have cool and broad sound effects, you have to create them anyway. Best thing then is to build them out of the source material we are providing, offering enough variations on each sound to design with unique and dedicated mono sounds. We rather wanteded to record more sounds and fill the library with variations than have stereo recordings filled with too much audio information you don't really need.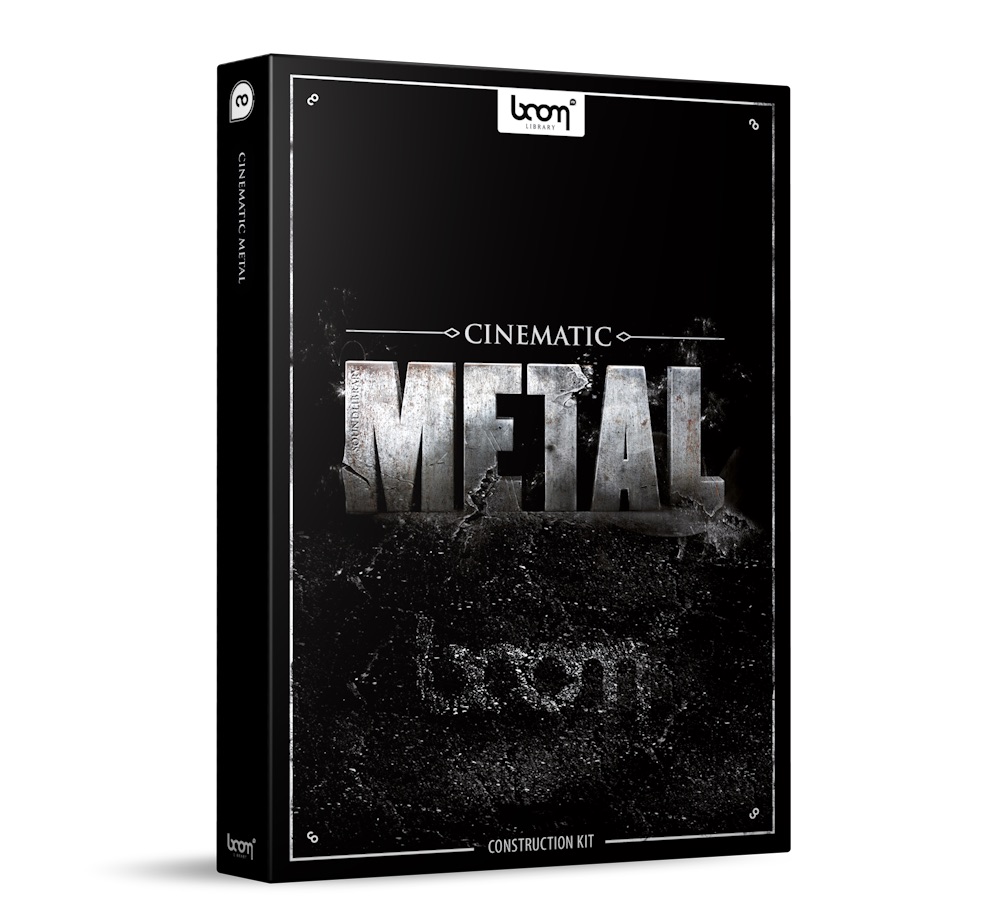 WHAT WE RECORDED
We collected an extensive multitude of different metal objects in different sizes, with different surfaces and captured their unique sonic behaviour as detailed as possible. Each impact, each scratch, each scrape is available for you in HD audio to shape some massive metal impacts or use it to spice up metal foley like robotics, machines and heavy mechs.
RICH METADATA EMBEDDED
To provide you with the fastest and easiest workflow possible, all files contain extensive metadata like file description & keywords to quickly find the sounds you're looking for. Metadata can be read and processed by audio management tools. Some digital audio workstations feature an included search tool that can also read embedded metadata. Here are the most common audio management tools: