FLUiD PiTCH
Pitch Bending System Plug-In
The Next-Gen Pitch Bend System
Fluid Pitch locks your pitch bend wheel to your chosen scale so you never land on a wrong note everSpend less time practicing and more time performing!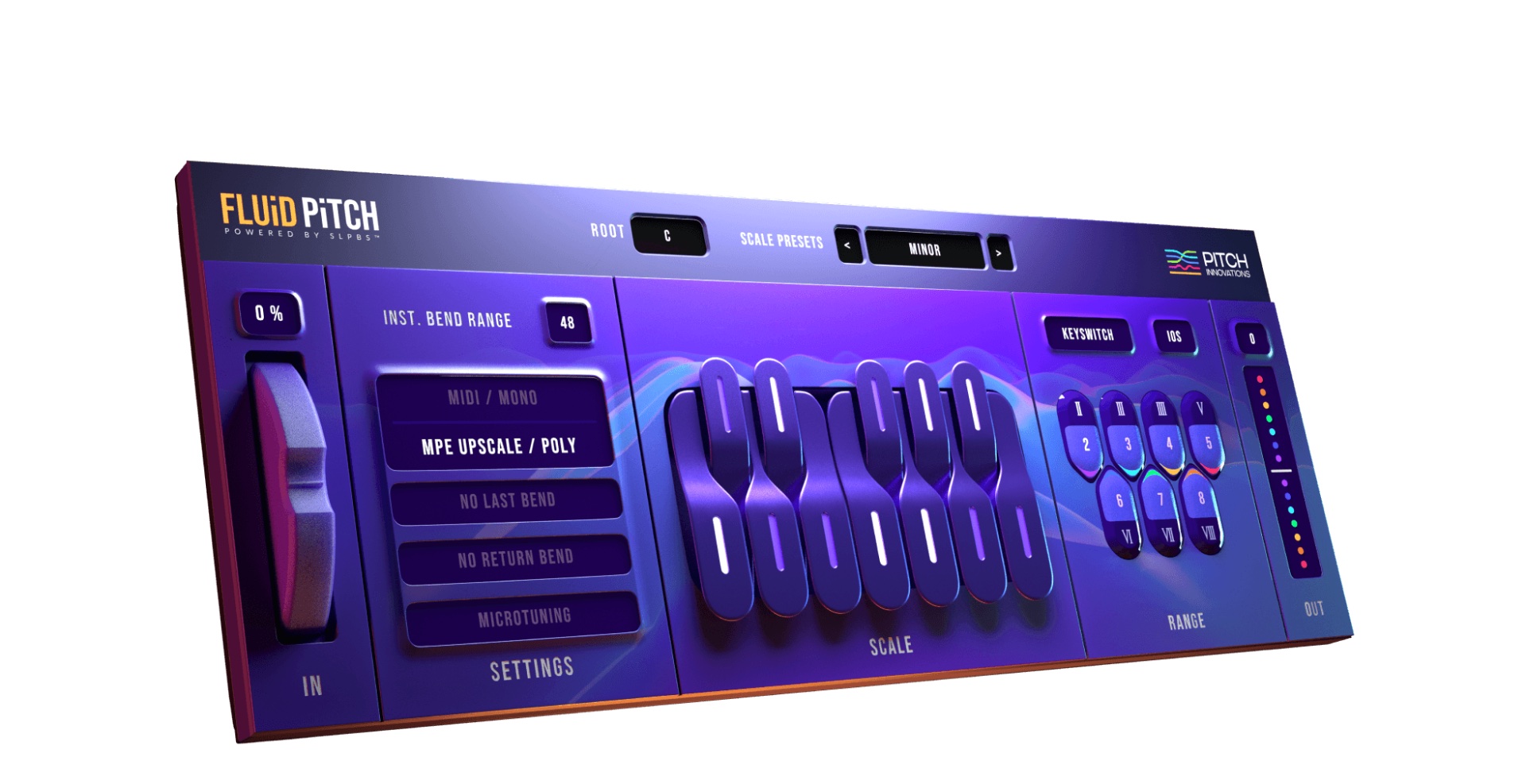 Scale - Locke Pitch Bending
Finally, a way to get that pitch wheel to stay within a scale. Pick a key, set a scale and never land on a wrong note ever!
Polyphonic Pitch Bending
Pitch bending single notes is so 1980s. You can now bend whole chords and come up with exciting phrases!
Micro Tuning
Micro tune individual notes on your MIDI keyboard to play Arabic maqams and Indian ragas in just one click!