Cinematic Horror Designed
PURELY EVIL AND HAUNTING SFX PACKED WITH SHOCK, FRIGHT AND TERROR
Make your audience tremble with this dreadfully intense SFX libary, co-produced by sound designer Richard Adrian, whose reference list includes films such as The Hills Have Eyes, Gothika, Thir13en Ghosts, Ghost Ship, House Of Wax, Haunted Hill, Mirrors etc. Besides these horror stories, Adrian also worked on other great productions such as 8 Mile, Matrix Reloaded, Matrix Revolutions, Æon Flux, Swordfish, Four Brothers, Kiss Kiss Bang Bang and many more.
WATCH THE VIDEO
WHAT'S INSIDE
INCLUDED SOUNDS - KEYWORDS
HORROR, CREAKS, DRONES, HEARTBEATS, DARK, METALLIC, BLASTING, TENSION, GHOSTS, GROANING, NIGHTMARES, DESTORTED, HAUNTING, DISTARTION, COWBELLS, MELANCHOLIA, CREATURES, GROANS, COLD, PULSES, HUMMING, RUMBLING, SPOOKY, CRAZY, SCREECHY, IMPACTS, METAL, DOORS, SLAMS, CHAINS, HEAVY, INSTRUMENTS, RINGING, CRIES, BREATH, EXHALE, SQUEAKS, PULSING, SWIRLING, WHISPERS, WHOOSHES, SHOCKER, DEATH
CINEMATIC HORROR DESIGNED
MAXIMUM TERROR COMING IN FAST
You'd like to have both an easy and high-quality go-to solution for creepy SFX? You have a tight schedule and need to meet a bloody deadline by tomorrow? Now this calls for our CINEMATIC HORROR DESIGNED collection: a handy packet full of pre-designed, ready-to-use SFX that crawl into your projects, ready to scare the audience with precision.
PAINFULLY VERSATILE
Each file contains 4 variations to ensure flexibility and alternation. There are booms, drones, hits, shockers, stingers, stutters, whooshes and further nightmares, including screams and screeches, distortion, whispers, echoes, metal squeaks and other haunting sounds. No need to fear short-term inquiries anymore – this library will fix your needs in an instant.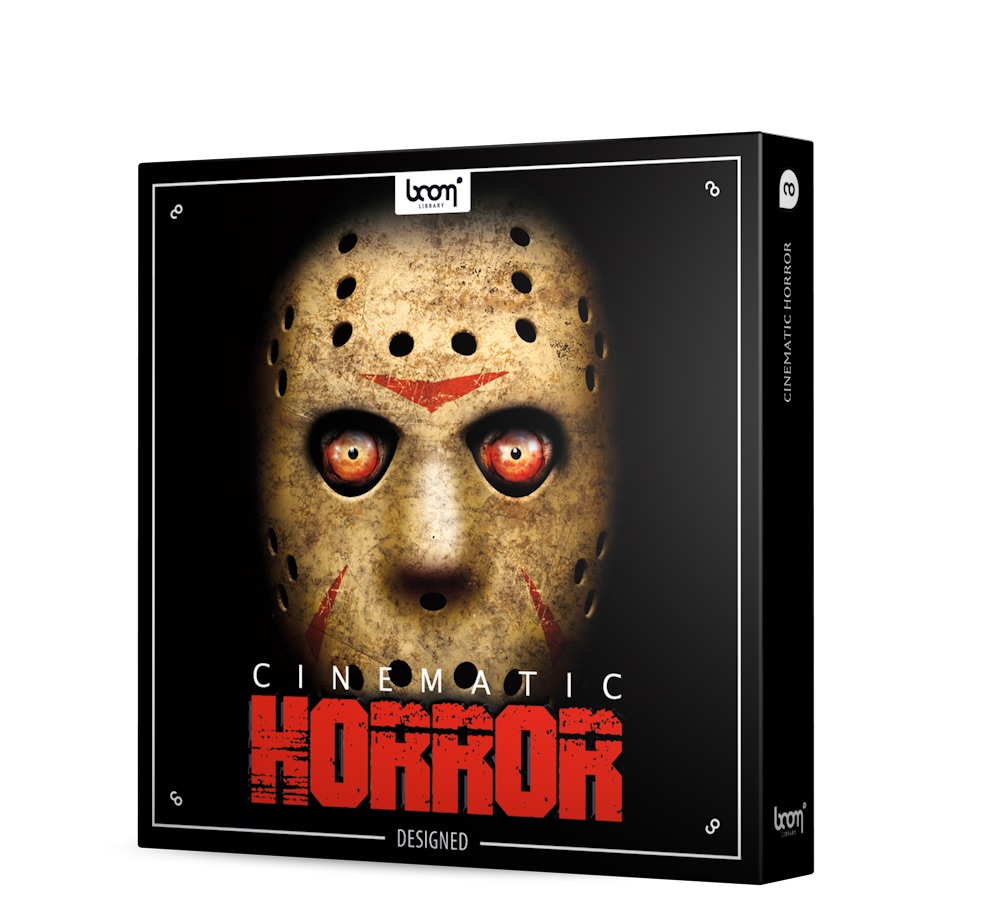 WHAT'S SO SPECIAL ABOUT THIS LIBRARY?
One of Hollywood's horror genre experts and sound designers, Richard Adrian, who is a self-appointed BOOM Library fan himself, poured his priceless knowledge and creativity into this library to supercharge it with his passion and excellence in the horror genre, ensuring that this collection is your definitive solution for all upcoming horror-related projects.
RICH METADATA EMBEDDED
To provide you with the fastest and easiest workflow possible, all files contain extensive metadata like file description & keywords to quickly find the sounds you're looking for. Metadata can be read and processed by audio management tools. Some digital audio workstations feature an included search tool that can also read embedded metadata. Here are the most common audio management tools: